Chronic health conditions: One type of care doesn't fit all.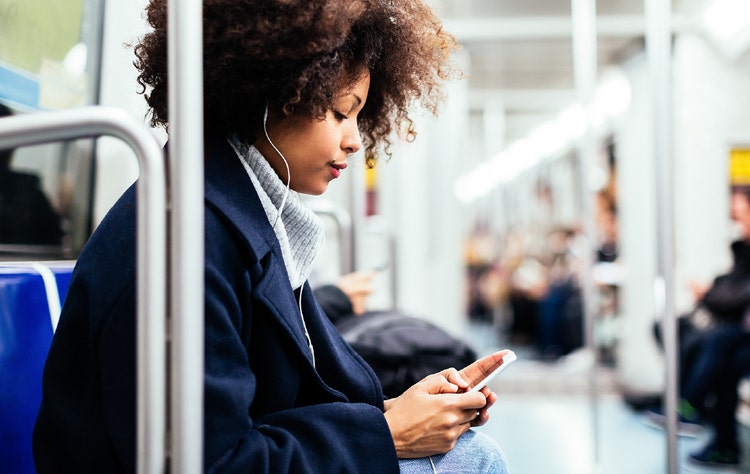 If you (or someone you know) suffers from a chronic health condition, then you understand the coordination of care that's needed to help you be at your best. The Surest health plan aims to ease some of the burden by providing its members with a condition-first approach to finding treatment options and providers that fit their health needs, lifestyle, and budget.
According to the CDC, six in 10 adults in the U.S. have a chronic disease and four in 10 adults have two or more. A chronic health condition is defined broadly as conditions that last a year or more and require ongoing medical attention and/or limit activities of daily living.
A common approach to care for chronic conditions like asthma, arthritis, cancer, obesity, diabetes, chronic pain, and heart disease is finding relief for symptoms that can change or grow over time.
The Surest health plan allows members to easily search for care by symptom or condition through the search tool in its app or website. Members can search by common terms or phrases like "back pain" to find providers and treatment options to consider such as physical therapy or injections. They can then read what's included in a visit, see how much the visit will cost, and view location options before they make an appointment.
The complexity of understanding how chronic care is covered with traditional health insurance can be challenging and expensive, such as getting referrals and reaching deductibles. In contrast, the Surest health plan uses the large UnitedHealthcare network of doctors, hospitals, and clinics, so members have access to providers and care options across the U.S. — no referral needed. In-network providers are clearly marked, and a little blue heart designates a quality care physician that may help to help lessen the worry of trying a new provider. And, since there is no deductible to meet, Surest members can receive care from multiple providers without the burden of waiting for their health benefit to begin offsetting expenses.
Chronic health conditions are the leading drivers of the nation's $4.1 trillion in annual health care costs. The Surest health plan aims to help its members manage their condition, as well as the cost for care, and hopefully feel better.
Clear, upfront prices are assigned to providers and care options in the app — prices members can view in advance of seeking care — so members can plan for and manage medical expenses. They can also search for providers by location in a map view to find the most convenient care location for them from wherever they are, as well as opportunities to save. For medication management, Surest offers an integrated medical and pharmacy benefit to better manage the member experience and overall plan performance. With integration, members can search to see how their medications are covered and costs that may vary by pharmacy, including 90-day copay amounts, preventative drug medications, and specialty.
"Surest is designed to support our members in finding the most effective and affordable care for their health challenges, including chronic conditions," said Marcus Thygeson, MD, MPH, emeritus chief health officer at Surest. "A primary goal of the Surest plan is to make it easy to find providers, programs, and services that enable our members to achieve better health outcomes and spend less. Our plan is designed to let our members see who can provide care, what treatment options to consider, and how much they will cost. We also give our members information to use and talk with their doctors about care options so together they can choose the care that is best for them."
Another way members can save is by using one of the many support programs — from diabetes care to physical therapy and mental health — available through the Surest health plan at no or low additional cost.
During a search for a symptom or condition, the Surest app or website will feature care and support options in the results listing that are effective, convenient, and often a lower cost than traditional in-person services. And some Surest plans may include one or more of the following programs:
Canary Health.
Its Better Choices, Better Health® online program aims to help members manage chronic health symptoms to improve quality of life. The trainer-led sessions cover topics such as:
·      Techniques to deal with isolation, frustration, and pain.
·      Healthy eating tips and exercises for strength, flexibility, and endurance.
·      Communicating effectively with family, friends, and health professionals.
Kaia Health.
As an alternative to surgery, pain killers, and other physical therapy treatments, Kaia offers musculoskeletal digital therapy to support a range of conditions, including musculoskeletal pain and COPD. The physical therapy-inspired program uses a digital app and care team to provide real-time corrective feedback on body movements.
Doctor On Demand® and K Health.
These virtual health care providers offer 24/7 access to doctors and therapists who specialize in stress, anxiety, depressions, sleep, trauma, relationships, and more.
Virta.
This diabetes support program offers members personalized nutrition and virtual care resources designed to help lower blood sugar levels, reduce diabetes medications, and lose weight.
Benefits may vary by each employer's Surest plan. Check the Surest app, and search for a condition to see the services and programs that are available in your employer's Surest plan.
In addition to support programs, the Surest Clinical Advocacy team is available to help members understand their benefits and connect them with programs and resources that may offer support. To connect, call Surest Member Services at 866-683-6440, Monday – Friday from 6 am – 9 pm CT and ask to speak with a clinical advocate.
Having a chronic health condition or disease can mean needing to adjust to the demands of the illness. The Surest health plan aims to help members adjust how they search for, evaluate, and get care so they can make more informed decisions about their care journey and live their best life.