Four ways to search with the Surest health plan.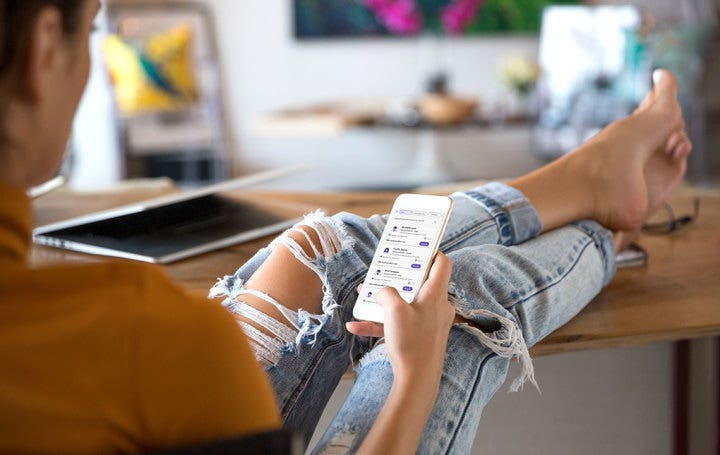 When you need care, figuring out where to go or who to see can feel like an endless journey. The Surest health plan aims to simplify the process. Through the Surest app or website, there are four ways to search and find a provider that works best for your health needs and your budget:
Search by symptom using common terms. To find the right type of health care, start your search by typing in your symptom or condition into the search tool. Use common words or phrases like "my head hurts" or "my eye itches" and then let the search tool go to work for you. You don't need to know the exact medical term to find a provider; the search results will prioritize options for you based on keyword matches. The results list will include provider names and treatment options you may want to consider. For example, if you searched 'back pain,' the results may include a list of orthopedic providers and facilities, as well as acupuncture or physical therapy that may also be helpful.
Search by physician name. If you're a returning patient or know the name of the person you want to see, simply type in the last name of the physician in the search tool. If you can't find the doctor you know you want to see, widen the location radius on the search tool because physicians are featured by billing zip code, which isn't always the office you may want to visit.
Search by location. If you're out of town and need care, this feature is especially helpful since you may not know where the closest urgent care facility or hospital is located. In the search tool, type in a city, state, zip code, or set a location radius to find provider options in an area near you, or most convenient to you.
Search by specialty type. If you know the type of specialist you need to see like "primary care," enter it in the search tool. The results will populate providers that match the need, and also a list of alternative treatment options for you to consider.
No matter how you choose to search within the Surest app or website, you'll be accessing the UnitedHealthcare network of doctors, clinics, and hospitals — one of the largest in the country. And, if you see a little blue heart next to provider names, that means they're UnitedHealthcare quality care providers, a designation based on quality, efficiency, and overall effectiveness of care.
After you search and find a physician, clinic, or hospital you want to see, select the name to see information about what's included in the visit, location details, if they're accepting new patients, and if they're in-network. You will also be able to see if a doctor is out-of-network. And, you'll see the price (copay) for that visit before you schedule an appointment. Unlike other provider rating tools like Zocdoc, or RateMDs, searching for providers within the Surest app or website presents you with direct access to cost and coverage details as they relate to your health insurance plan. No guesswork. No referrals needed. No deductible to meet and no coinsurance.
Using the Surest health plan to connect you with providers and treatment options helps you make informed decisions about your health care. Knowing how much the care will cost in advance allows you to find opportunities to save on health care. The result? Surest members' annual out-of-pocket costs are 46% lower than the national average1 and 9 out of 10 members stay on the plan year-over-year.2
Surest is an employer-sponsored health plan. If you are not offered the Surest plan through your employer, reach out to your human resources department to tell them about Surest.
1Surest self-funded 2021 book of business vs. risk-adjusted matched comparison group. 141_V03. 2The proportion of Surest members enrolled in 2021 who re-enrolled in 2022 with January 1 plan year start dates. 32_V03.