Why investing in employee well-being can pay off for employers and employees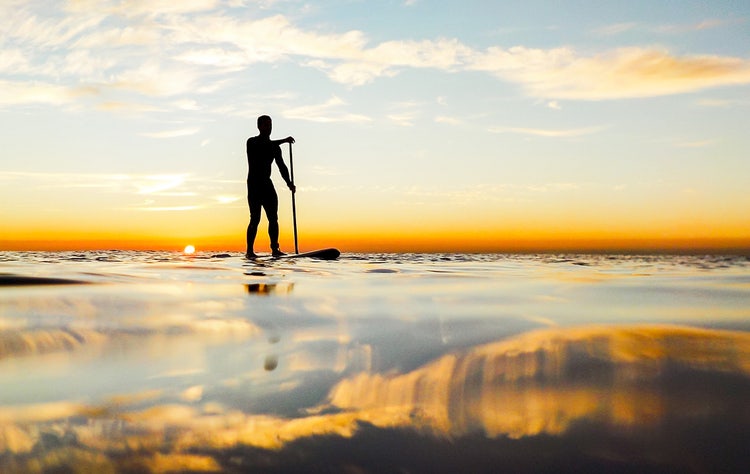 Employee well-being has become a buzzword phrase, but studies show employers reap big benefits from investing in well-being in the workplace. Organizations can boost job satisfaction, loyalty, employee engagement, and productivity by taking action to improve the health and well-being of their employees according to the MetLife 21st Annual U.S. Employee Benefits Trends Study 2023.1

Another major employer benefits study agrees. The Mercer Global Talent Trends 2022-2023 study also reveals 87% of human resource and risk managers say employee health is a serious risk to their business. The study reports more than one in three executives emphasize the COVID-19 pandemic helped them realize their investment in employee health and well-being has delivered a measurable return. These executives believe total well-being is the workforce initiative that would deliver the second-highest business results (second to reskilling).2 Addressing the whole person's needs is essential to improve health outcomes across the diverse populations that make up the workforce and show the company truly cares.2
What does total employee well-being involve?
Total well-being, according to the MetLife study, means looking at employees' health holistically. The report states the key is demonstrating care across the core elements of the employee experience as well as through financial compensation.1
The five core elements are:
1. Career development and training
2. Purposeful work
3. Social and supportive cultures
4. Flexibility and work-life balance (or work-life integration, as it's sometimes known)
5. Workplace wellness programs and benefits
The study says interest in programs to support overall well-being (e.g., gym memberships, employee assistance programs, stress management) has grown dramatically over the last few years. However, the 2023 survey found core benefits like paid time off and health care coverage to be employees' top "must haves." Employees are especially attracted to benefits that can be customized for their personal needs.1
The top reason employers invest in benefits, up from the third most important reason in the MetLife 2022 report, is to demonstrate care.1
Why is employee well-being important?
Well-being programs move the needle with workers. One in three employees would forgo a pay increase in return for additional well-being offerings for themselves or their family according to the Mercer report.2

Offering these benefits provides employers an opportunity to demonstrate care, which is very important because there's a disconnect between employers' and employees' perceptions of being cared for. In the MetLife study, 87% of employers believe their organization currently demonstrates care, while only 65% of employees agree.
There's also a perception gap over employee benefits. 83% of employers said employees are satisfied with the benefits they receive. However, 61% of employees reported satisfaction with their benefits — a 3% drop from 2022 and the lowest point in a decade.1
83% of employers recognize that employee well-being plays a role in their return-to-work strategies according to the 13th Annual Employer-Sponsored Health and Well-being Survey from the Business Group on Health and Fidelity Investments. The survey explored which well-being programs support the transition back to the office following the COVID-19 pandemic. 91% of employers indicated mental health as an important component followed by physical health at 60%.3
How to improve employee well-being in a post COVID-19 world — the impact of mental health
The COVID-19 pandemic worsened mental health problems for workers and their families and highlighted areas that had previously been shortchanged. Continued outbreaks, lockdowns, and social restrictions led to increased stress, anxiety and depression worldwide.4 44% of employers are seeing the pandemic's impact on long-term mental health issues (e.g, depression, anxiety, substance use disorders), with an additional 44% anticipating future impact.5
The Willis Towers Watson (WTW) 2023 Global Medical Trends Survey agrees, also reporting mental health disorders such as anxiety and depression are expected to rise. Insurers predicted mental health to be the fastest growing condition by incidence of claims in the 18 months after the WTW survey's publication, followed by cancer and musculoskeletal (MSK) issues.6
All these survey findings point to why mental health is now the primary focus of employers' well-being strategies according to the Business Group on Health/Fidelity report.3
How pandemic-driven care gaps affect physical health
The effect of the pandemic goes beyond mental health because of gaps in physical health care. Employers worry about the pandemic's longer-term impact on condition management. With more than two years of disruption to normal routines, employees may have missed regular screenings, annual checkups, and treatments, making it challenging to effectively manage their chronic conditions. 14% of employers are seeing higher chronic condition management needs resulting from the pandemic, with an additional 56% anticipating greater impact in the future.3
Well-being programs targeting diabetes, MSK and cancer — conditions where care was negatively impacted by the pandemic — are slated to grow significantly in 2023. MSK programs will experience the greatest increase, from 55% of employers offering a program in 2022 to 84% in 2023.3
Resources to improve well-being can make a big difference for employees and employers. A 26% reduction in absenteeism resulted for high-risk health plan members by integrating medical care and behavioral health according to UnitedHealthcare internal data.7
Why telehealth services and virtual care can increase employee well-being
Telehealth for mental health increases access to services, reducing barriers to care such as stigma about seeking mental health care, time constraints, and transportation issues. This can be particularly beneficial for remote workers or employees who may not have access to mental health resources in their area.
Physical health also benefits from digital access to health care. Many employers offer virtual health resources for a variety of physical and mental health issues. In fact, 74% of employers believe virtual care will have a significant impact on how care is delivered in the future according to the Business Group on Health 2023 Large Employers' Health Care Strategy and Plan Design Survey.8
The Surest plan provides several virtual care and digital health programs to plan sponsors who may or may not choose to include them in their benefit offerings. To reduce barriers to care, copays can be as low as $0.
To date, Surest offers*:
Chronic condition management – Canary Health
MSK - Kaia and Canary Health
Diabetes support – Virta
Cancer treatment decision support – MyCancerJourney
Healthy pregnancy, healthy baby – Pacify
Smoking cessation – Pivot
Back and joint pain management, exercise therapy, mind-body relaxation – Kaia Health
Fertility support – Progyny
Urgent care, primary care, and chronic condition management – K Health
Urgent care – Doctor on Demand
Mental health support – Talkspace, Doctor on Demand
Second opinion services – 2nd.MD
*These programs are subject to change. Surest members can check with their employer's Surest plan for available programs or search the app/website for conditions.
Outlook for the future
In the next three to five years, nearly all employers will either expand or maintain wellness initiatives and investments. Three in four employers will increase their offerings and an additional 26% say they will maintain current efforts.3
Mental health will continue to be a top priority among employers and employees because of its impact on other dimensions of well-being, including physical, financial and social health, as well as job satisfaction.5