Lumen cuts health care costs with plan to help employees manage spending and optimize use of quality care.
Employees save 52% in out-of-pocket expenses and Lumen reduces costs
Customer case study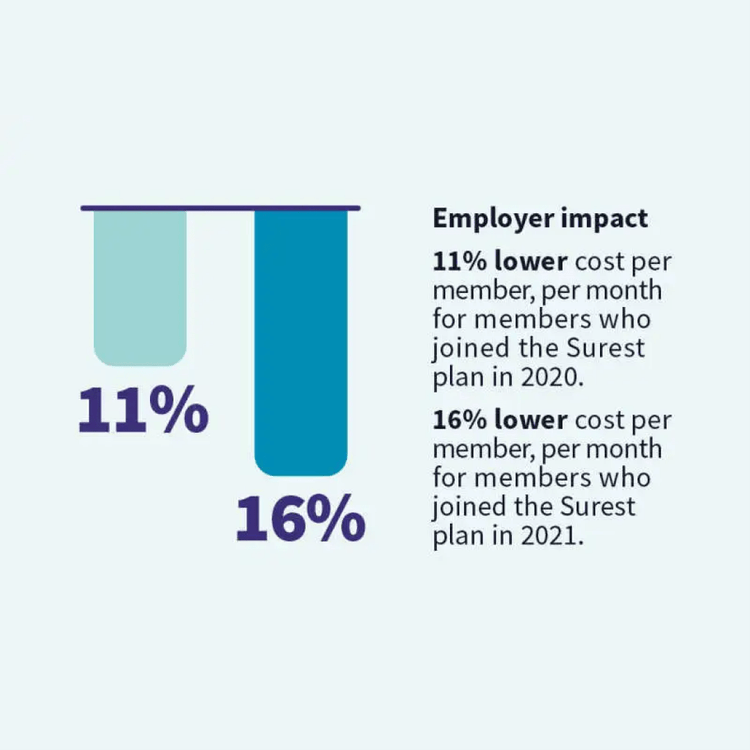 The Challenge
Lumen wanted a technology-powered health plan to enable employees to find health care solutions and help attract and retain employees. They needed a plan that helps employees live healthier and manage their health care costs. Controlling and reducing costs for employees and the company while providing a high-quality benefit was a key goal.
The Solution
With a mission to empower people through technology, Lumen looked at the Surest app-driven health plan as a state-of-the-art benefit that aligned with their goals. They liked that the Surest plan improves employees' health journeys by providing care choices and influencing smart consumer behavior toward high-value, quality care. Recognizing the Surest plan as a solution for their employees' health and financial wellbeing, while reducing company costs, Lumen chose the Surest plan.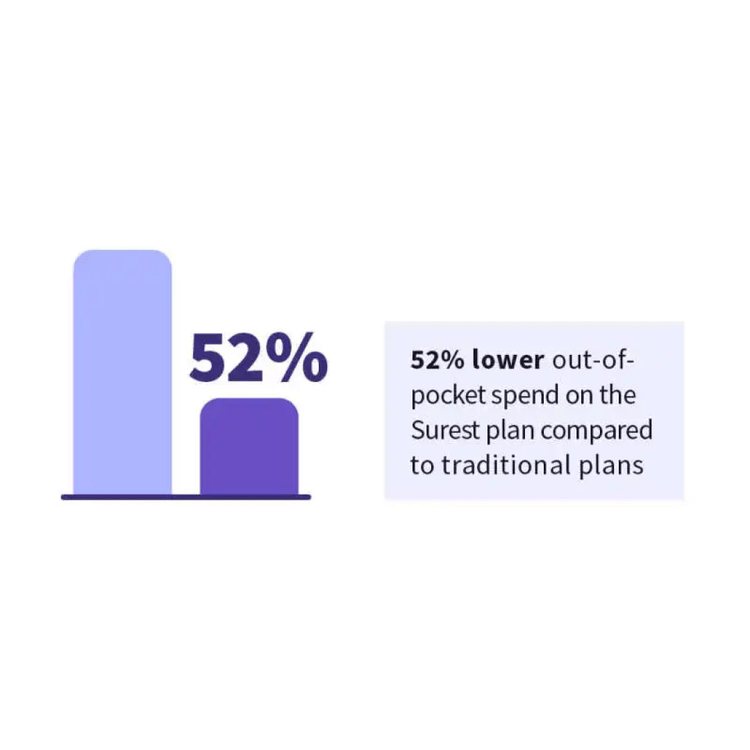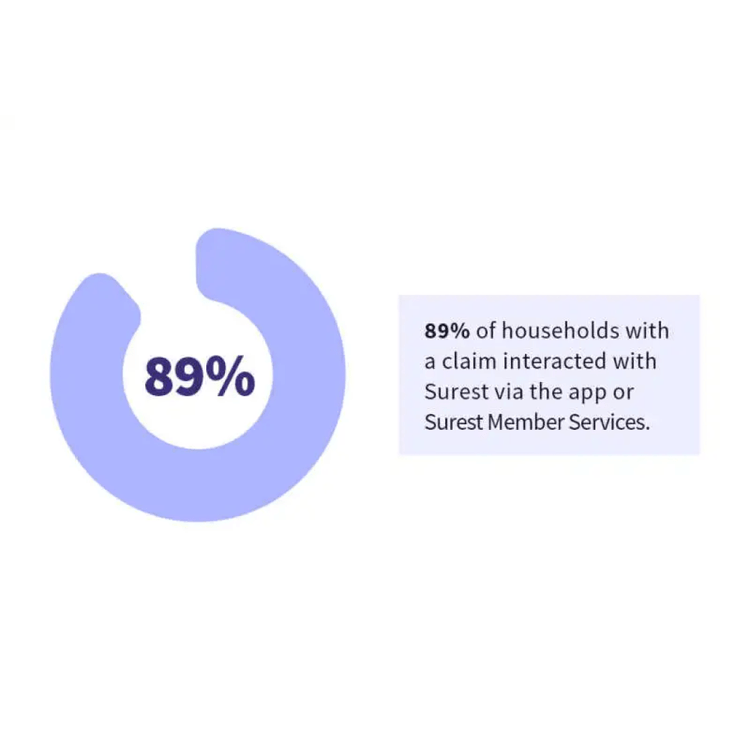 The Outcome
Employee impact
Lumen employees/families engage, save and benefit
52% lower out-of-pocket spend on the Surest plan compared to traditional plans1
89% of households with a claim interacted with Surest via the app or Surest Member Services
62% of Lumen members say the Surest plan has made them healthier
"Lumen has not increased our out-of-pocket health insurance costs in five years, and our Surest partnership has been a key contributor to that achievement. During those same five years, we've added improved technology, additional quality benefits and greater control over health care costs and care..."
-Marina Pearson, Vice President, Benefits and Policy — Lumen
Employer Impact
11% lower cost per member, per month for members who joined the Surest plan in 2020
16% lower cost per member, per month for members who joined the Surest plan in 2021
18% lower emergency department use
17% higher utilization of primary care physicians
46% greater use of physical therapy
31% lower outpatient surgery facility utilization
43% lower cost
18% higher ambulatory surgery center rates
53% lower cost
18% lower maternity facility delivery costs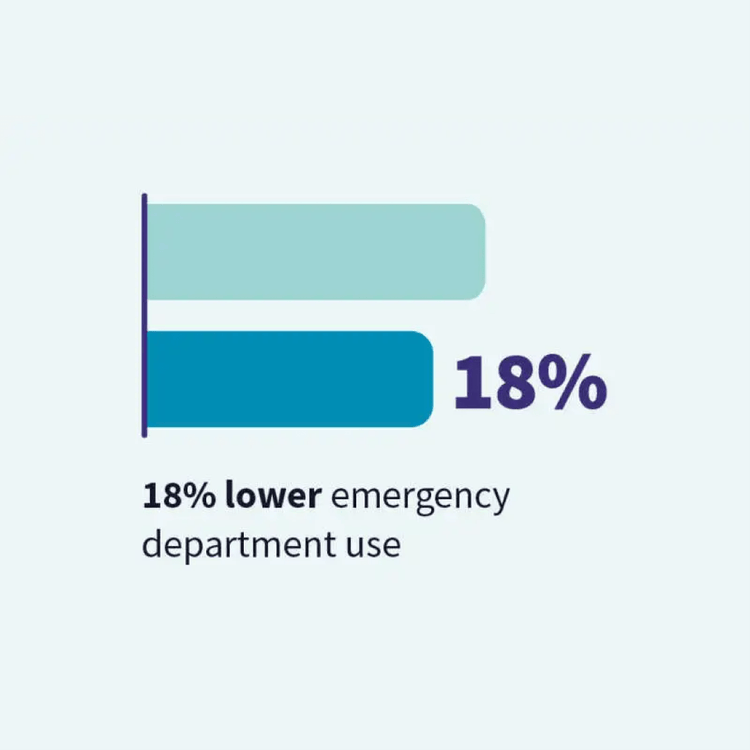 1 Surest medical and pharmacy claims compared to a large commercially insured national dataset matched by gender, age, urbanicity and zip code.