Medical tech company members choose higher-value health care providers – delivering savings and satisfaction.
The Surest plan saved the company 15% and cut employee out-of-pocket costs 60%.
Customer case study
The Challenge
The company wanted better health benefits at a lower cost for the company and employees. With their traditional plans, they reached a limit on what they could do with plan design and contributions and couldn't continue to effectively move the needle on health care costs and trends. They needed a plan that delivered value and reduced wasteful spending.
The Solution
The company's commitment to value-based care sparked strong interest in evaluating the Surest health plan. They liked that the Surest plan provides members opportunities to save by choosing providers evaluated as higher-value based on quality, efficiency, and overall effectiveness of care. Knowing costs in advance and removing the burden of a deductible also appealed to the company and their decision to offer the Surest plan.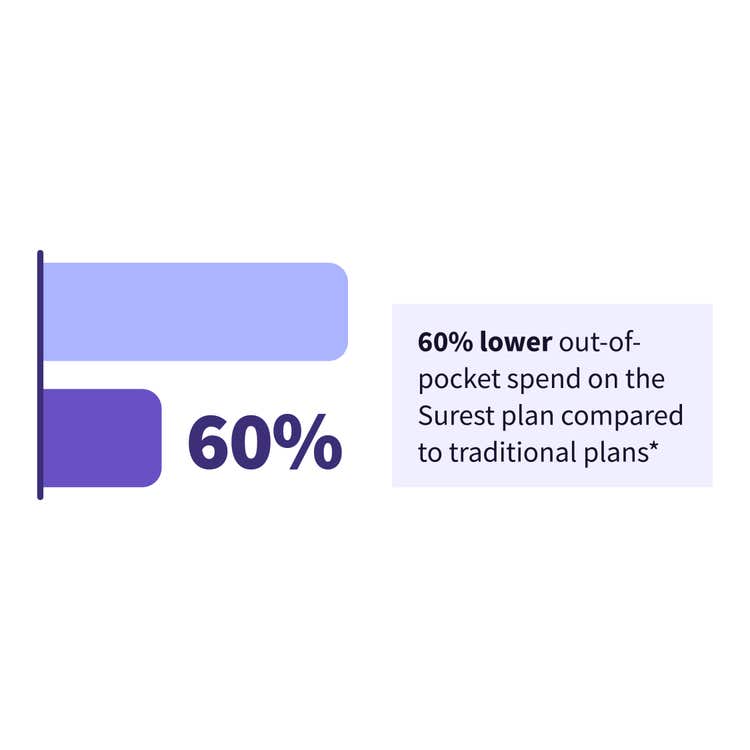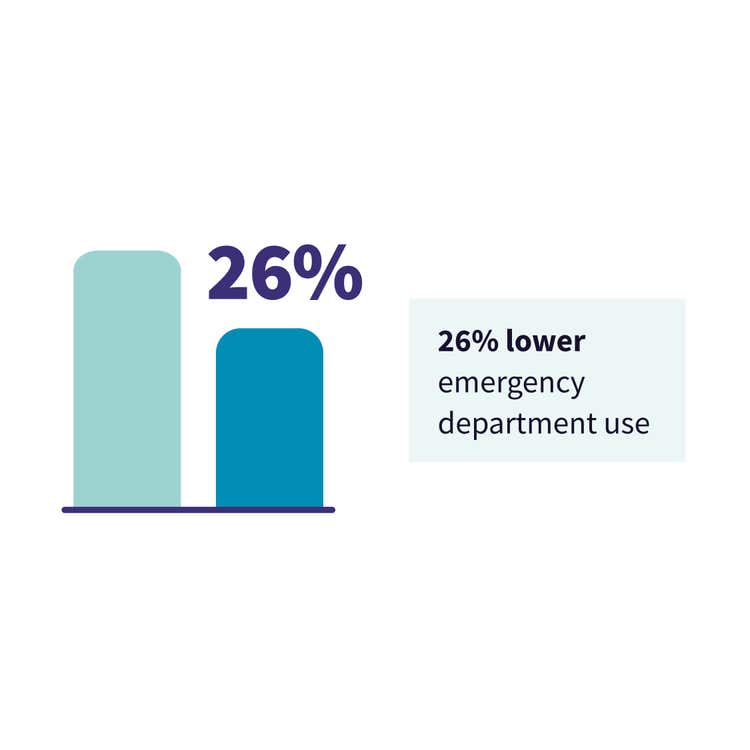 The Outcome
Employee impact
60% lower out-of-pocket spend on the Surest plan compared to traditional plans*
Net Promoter Score 45 vs. industry average 27
90% of households with a claim interacted with Surest via the app or Surest Member Services
93% of employees and their families express they would be disappointed if Surest was no longer offered
Employees and their families love the simplicity and cost certainty
"By offering Surest, we gave people.a richer benefit that resulted in happier employees while saving money for the company and lowering out-of-pocket costs for members. Win-win-win."
-Company benefits leader
Employer Impact
15% lower total cost of care compared to benchmark
26% lower emergency department use
15% higher utilization of primary care physicians
22% greater use of physical therapy
12% lower outpatient surgery facility utilization – 31% lower cost
36% higher ambulatory surgery center rates –32% lower cost
36% lower maternity facility delivery costs
2x higher utilization of telehealth services than Surest norm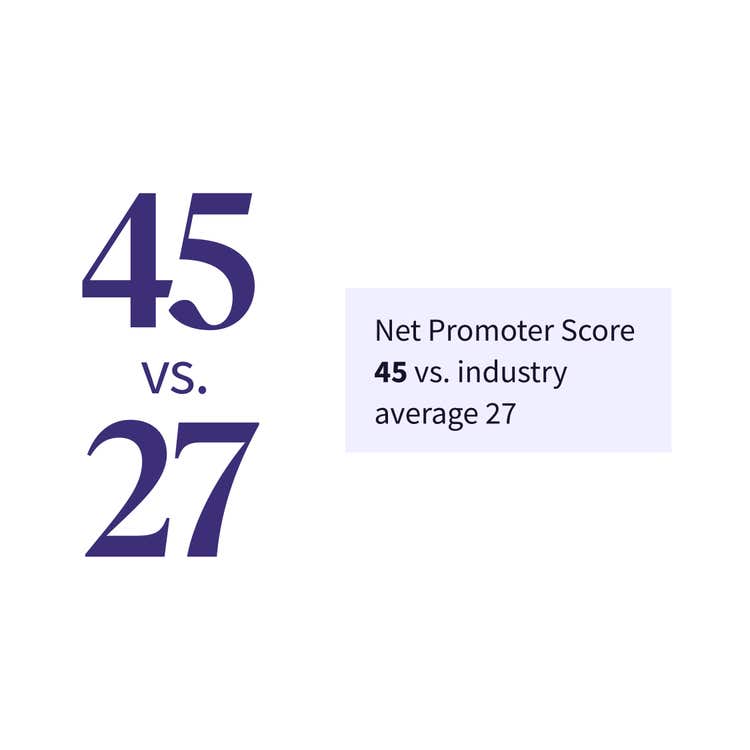 *Surest medical and pharmacy claims compared to a large commercially insured national dataset matched by gender, age, urbanicity and zip code. Net Promoter, Net Promoter System, Net Promoter
Score, NPS and NPS-related emoticons are registered trademarks of Bain & Company, Inc., Fred Reichheld and Satmetrix Systems, Inc. Insurance coverage for fully insured plans is provided by All Savers Insurance Company (for FL, GA, OH, UT and VA), by UnitedHealthcare Insurance Company of IL (for IL), by United Healthcare of Kentucky, Ltd. (for KY), or by UnitedHealthcare Insurance Company (for AL, AR, AZ, CO, DC, GA, IA, ID, IN, KS, LA, MI, MN, MO, MS, NC, NE, NH, NV, OK, PA, SC, TN, TX, UT, VA and WV). These policies have exclusions, limitations, and terms under which the policy may be continued in force or discontinued. For costs and complete details of the coverage, contact either your broker or the company. Administrative services for insurance products underwritten by All Savers Insurance Company and UnitedHealthcare Insurance Company, and for self-funded plans, are provided by Bind Benefits, Inc. d/b/a Surest, its affiliate United HealthCare Services, Inc., or by Bind Benefits, Inc. d/b/a Surest Administrators Services, in CA