Cache County School District controls health plan costs
Substantially reduces employees' out-of-pocket expenses
Customer case study
The challenge
Cache County School District had been getting double-digit price increases from other health plan companies. They wanted an alternative plan that provides quality benefits with lower costs for the district and employees, plus price transparency and an efficient provider network.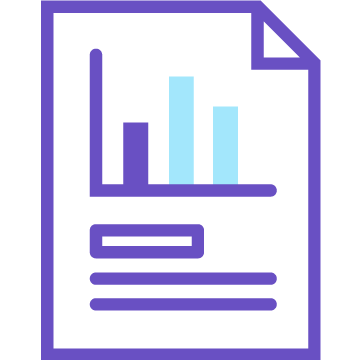 The solution
As a trailblazer, Cache County School District sought alternatives to what was being offered in Utah. After evaluating Surest they signed a four-year contract, anticipating that Surest would curb health care costs and provide a robust provider network via the UnitedHealthcare Choice Plus network. The ability to see prices upfront, before an appointment, has empowered employees to make informed decisions and choose more efficient care, saving money for the school district and employees.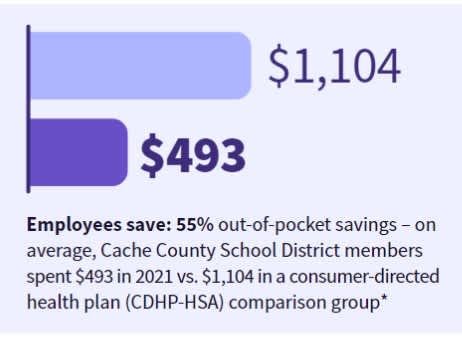 The outcome: employee impact in 2021
Employees save: 55% out-of-pocket savings – on average, Cache County School District members spent $493 in 2021 vs. $1,104 in a consumer-directed health plan (CDHP-HSA) comparison group.*
Employees engage: 88% of members with a claim (claimants) interacted with Surest via the app or Surest Member Services. 75% of member households overall (claimant and non-claimants combined) interacted with Surest.
9% higher primary care provider visits – can improve health outcomes.
The outcome: employer Impact in 2021
14% lower plan paid per member per month
27% lower emergency room utilization
9% higher primary care provider visits, which can improve employees' health
23% lower inpatient admits
6% lower outpatient surgeries
"The Surest digital interface is the best health care platform we have ever encountered. A primary objective of any health plan is to give ownership of choices to the covered members. Surest does this in a way other plans cannot, it allows members to make significant choices in the application of their health benefits."
- Kirk McRae, Human Resources Director Cache County School District
See more client and member success stories.
1Compared to members in a CDHP-HSA comparison group matched by gender, age and geography.