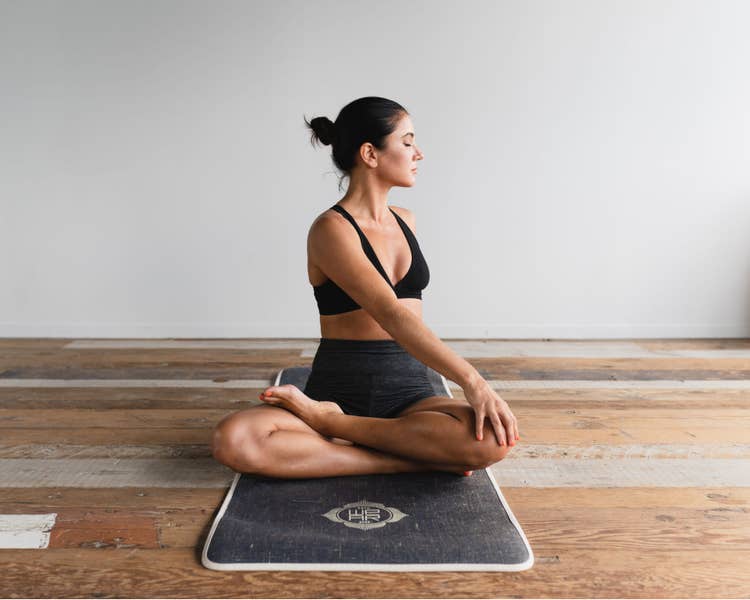 We're happy you're here.
See how the Surest health plan works, find resources, and learn more about how Surest supports its members. Ready to use your plan?

Create your account.
Set up a username and password to start using your plan. With your account, you can access your digital member ID card, search for care, compare options, and see prices before a visit.

Search for care.
Search for care by condition, symptom, treatment, specialty, or doctor.

Compare care settings, providers and costs.
Access to the large, national UnitedHealthcare network of physicians, care professionals, hospitals, and clinics gives you plenty of provider and treatment options to choose from. You can also see what's covered in a visit and how much it will cost.
You can also quickly search the UnitedHealthcare provider directory. Simply check the back of your insurance card for the network name to search.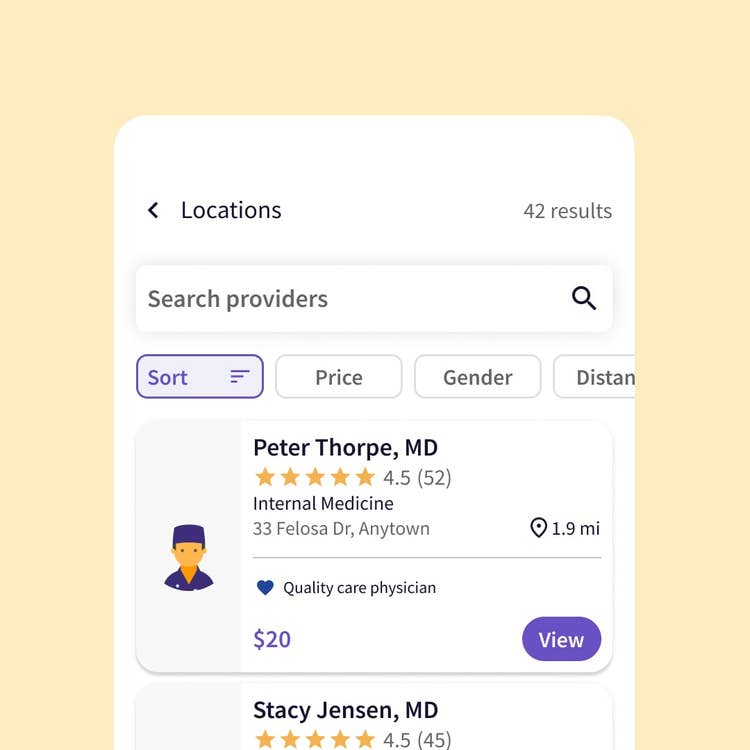 Choose care that's right for you and your budget.
Filter care options by price, location, specialty type to help you choose care that fits your need, lifestyle, and budget. There's no deductible to meet so the Surest health plan starts working for you on day one.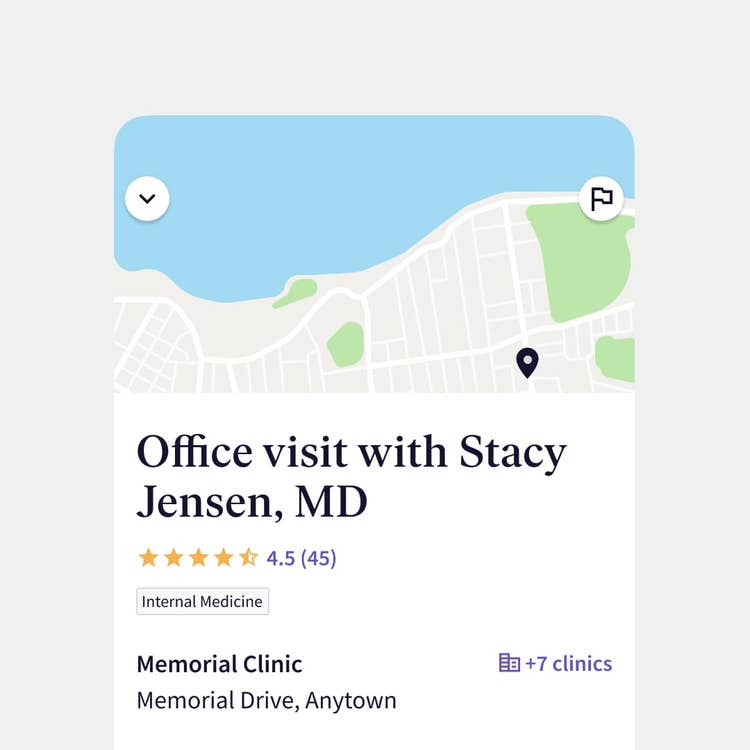 We're here to help.
We've got your back. Access your plan details and get member support right from the app through chat, email, or phone at 866-683-6440, Monday – Friday from 6 am – 9 pm CT.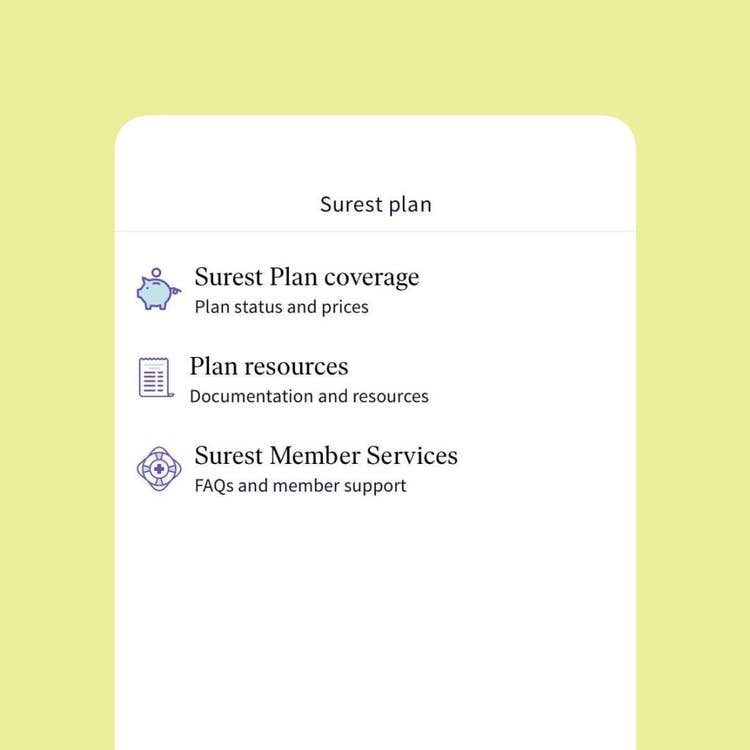 How we support our members.
If members are unsure about a diagnosis or care options, the Surest Clinical Advocacy team is ready to help. Our specially trained team offers guidance on providers, locations, and treatment options for all types of care — from family planning and physical therapy to cancer treatment and gender affirming support — and can connect members to additional resources and programs available with their plan.
To get in touch, contact Surest Member Services and ask to speak with a clinical advocate.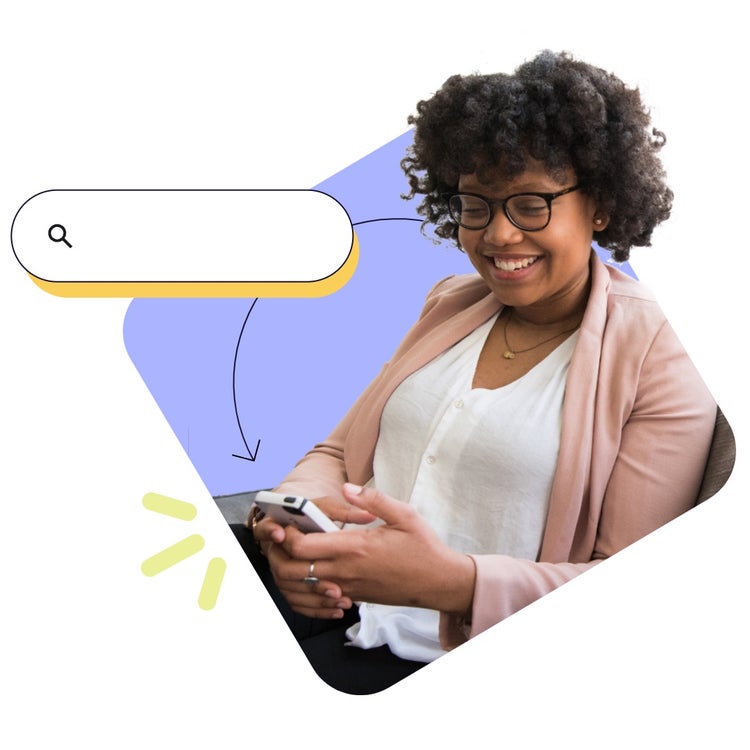 Seeing is believing.
Hear how our members are putting the Surest health plan to work for them.
Common Questions
What is the Surest health plan?
Surest is an employer-sponsored health plan that gives members the tools to see cost and coverage information before the point of care. Members receive quality medical coverage with access to the broad, national UnitedHealthcare and Optum Behavioral Health networks.
How does the Surest health plan work?
Surest was designed to give members power over their health experience. There is no deductible, no coinsurance, and no cost-shifting. Instead, members search on the app or website, see what they'll owe in advance, compare options within the national UnitedHealthcare provider network, then decide. With this information, they can plan ahead and choose what works best.
What does the Surest plan provide coverage for?
In-network preventive care • primary and specialty care • urgent, emergency, and hospital care • chronic care for long-term and recurring illnesses • pharmacy • mental and behavioral health services • maternity care • cancer care • substance use disorder • and more
How do I find in-network doctors and care?
From the Surest app or website, search for care by symptom or condition to populate a list of providers and treatment options to consider. Select a provider name to see if it's in-network, what's included in the visit, the price, and if new patients are accepted.
Why do I need to set up a member account?
You can't search for providers or check prices for care without a registered member account. With a Surest account you can search for care, compare provider and treatment options, and see the price (copay) for a visit.
How do I know the cost of an upcoming visit or service?
Log in to your account via the Surest app or website. Start a search by symptom or condition to find doctors or treatment options. Select a name/care option and location to see the price for a visit, as well as what's included in the visit.
Explore our Healthwise library
Relevant health information and tools from conditions to life stages and more.