We're here to help you help your patients.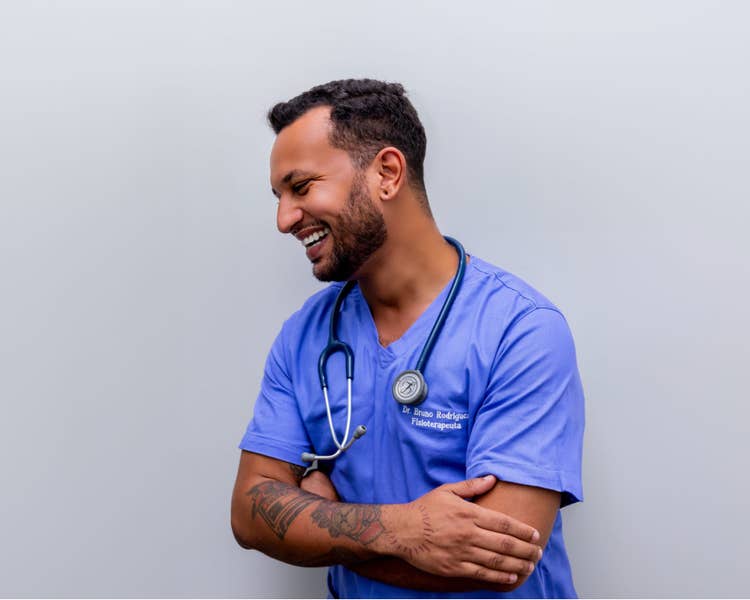 Do you accept Surest members?
If you're contracted with UnitedHealthcare or Optum Behavioral Health networks, then Surest members are in-network for you.
[svg:network-search]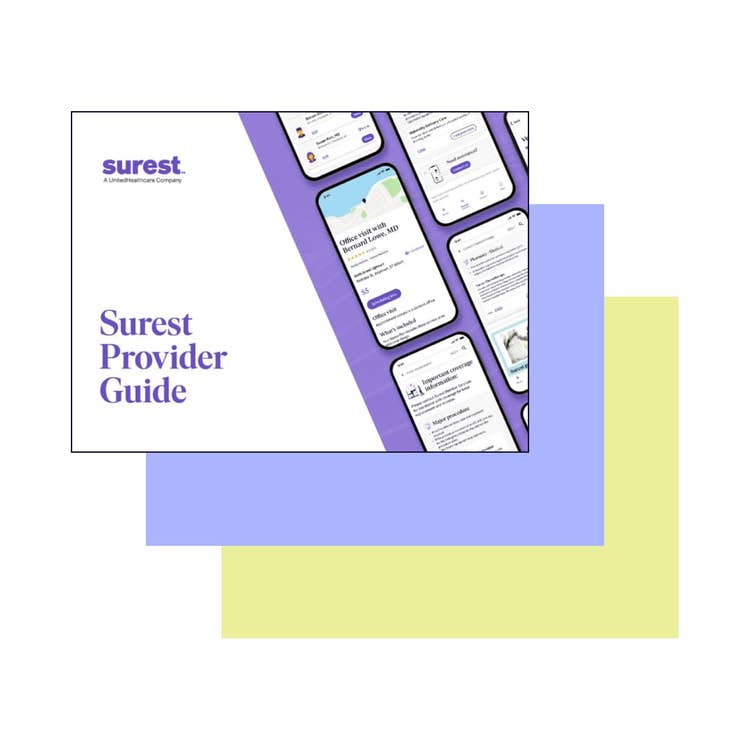 Provider experience
Use the Surest Provider Guide to better understand our innovative health plan approach, find answers to common questions, reduce confusion and administrative burdens, and help avoid delays in registration, claims processing, and payment.
Common Questions
How do I submit claims and check claims status?
All claims should be routed to Surest following the instructions on the member ID card.
Electronic claims to: 25463
Paper claims to: Surest PO Box 211758 Eagan, MN 55121
To check claims status, visit the UnitedHealthcare Provider Portal or call Surest Provider Services line at 1-844-368-6661
How do I check member benefit eligibility?
Check Surest member eligibility and claim status at:
UHCprovider.com 1-844-368-6661, a 270/271 transaction
Subscriber information is required to access the UHCprovider.com portal and phone line.
How is Surest different for health care providers and patients?
Surest tries to simplify health care and cut through the confusion by:
Offering clear, upfront pricing: Members know prices in advance and may be less likely to delay, forego or ration their medical care or medications.
Providing options: Members can see what's covered and compare costs between providers. They have the ability to see high-value provider options that may not have been visible before.
Offering the flexibility to activate coverage if the need arises.
More clarity and a better experience for your patients means less ambiguity for you, the provider:
Members know what they'll owe, improving the collection process.
Prices that members see are the prices they pay their providers.
There's no need to reconcile claims based on deductibles.
To learn more about how the Surest plan makes choices clearer and insurance easier to understand, visit provider resources.
How do I know if I'm in-network?
If you're contracted with UnitedHealthcare and Optum networks, you're in-network for Surest members.
If you would like to become part of the Surest provider network, contact your UHC or Optum provider advocate, or call Surest Provider Services at 1-844-368-6661.
Are referrals required to see a specialist?
No. Referrals are not required under Surest.
How does activating coverage work?
Certain plans require members to activate a small set of plannable, non-emergency procedures. These coverages must be activated at least three business days prior to the treatment being performed and are active for 120 days. These treatments don't require prior authorization. Providers, though, are encouraged to check eligibility to verify this coverage in advance. Subscribers must activate coverage for dependents. For a sample list of inactive coverages, see our
Surest Provider Guide.
What if a patient doesn't have their insurance card yet?
If a patient forgot their insurance card or has not received one yet, they may find it on the Surest app on their phone. If the patient does not have a smart phone or has not downloaded the app, Surest Member Services will be happy to assist the member at
866-683-6440
.
How do I file an appeal?
If you are a provider submitting claim reconsideration (pricing or other), you can:
**Mail:**UHSS Attn: Claims PO Box 30783 Salt Lake City, UT 84130
Fax:1-866-427-7703
Please remember to send to the attention of an individual you have spoken to, if applicable.
If you are a provider filing a clinical appeal (for prior authorization or other), you can:
**Mail:** Surest Appeals
PO Box 31270
Salt Lake City, UT 84131
Urgent Appeal Fax Line: 1-866-748-7304
Non-Urgent Appeal Fax Line: 1-866-748-7820
Phone:1-800-808-4424ext. 15227
Please remember to attach all supporting materials to the appeal request, including member-specific treatment plans or clinical records.
If you are a Surest member and want to appeal a claim, please call Surest Member Services at the number on your member ID card. We will be happy to help you settle your claim.
Get the latest provider updates sent to your inbox.